About Us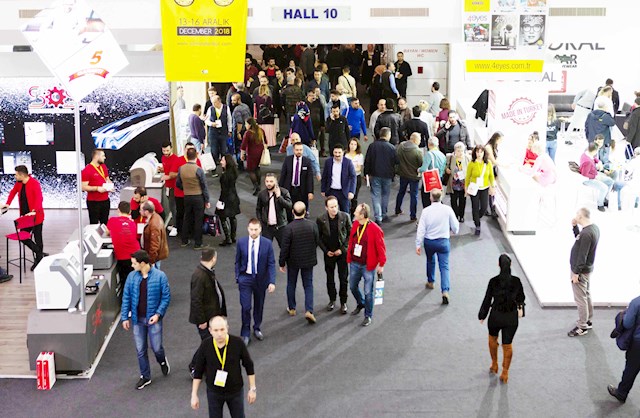 Many developments take place in the past 10 years in our country and our industry, the rules and regulations, which made depending on the inflow of foreign capital for the growing business volume and optical sector, reveal the need of a continuous trade fair for the growing rapidly optical sector. Istanbul Optical Fair-ISOF was held in 2013 to meet the important needs of the sector with the sponsorship of "4 your eyes", the product of 24Saat Advetising Agency and the activities of 24Saat Fuarcılık.
Held in 2013 in Istanbul Expo Center Yeşilköy, the success of ISOF completes a gap in Turkey, both on behalf of the industry in the Middle East. The works of 24Saat Reklam Agency and 24Saat Fuarcılık, which attracted the attention of many investors in the sector, led to the start of a joint work with Silmo Paris in 2014. As a result of this cooperation, 24Saat Fuarcılık and "4 your eyes" Optical Magazine set out to set up an international optical fair covering "Everything About Eyewear" in Istanbul, the heart of trade and tourism.
The most important goals of International Silmo Istanbul Optical Fair is to change and to create a common platform for Turkey, the Near Middle East, Central Asia, Middle East, Turkic Republics, Balkans, Russia, Arab countries, North Africa and exhibitors as well as visitors to present technological developments, where brands can introduce their designs closely.
Held in an area of strategic importance such as Turkey, Silmo Istanbul proved its power in the region by growing over the years. Silmo Istanbul is an indispensable meeting point in all areas within the coverage area to make it a lot of work. For this reason, a coordinated work is being carried out with PromoSalons (Promotion Agencies) in Istanbul, Paris and Silmo Paris. In the coming years, it is aimed that all of these works and the organizations reflecting the spirit of Silmo, such as Silmo Academy Istanbul and Silmo d'Or Istanbul, will take place in Silmo Istanbul in the short term.
With the international encouragement of Silmo Istanbul, EMEA sectoral experts met with national and international manufacturers and established important business partnerships. In fact, as a result of the power created by Silmo Istanbul in the region, European licensed brands met with business partners in MENA region in Silmo Istanbul. Turkey increased every year in national manufacturing companies have experienced the joy of meeting with buyers in new markets. With its geographical location, Istanbul has proved to be an indispensable part of the optical trade as a unifying bridge between Europe, the Balkans, the Middle East, Central Asia and North Africa.
International Silmo Istanbul Optical Fair has increased the total number of visitors to 10.784 in six fairs held since its inception (2013) to this day (2018). With the participation of 50 new companies, the fair increased the total number of exhibitors (both national and international) by 25% to 155. Silmo Istanbul added the third hall and it serves in halls 9.-10. and 11. The number of international visitors of the International Silmo Istanbul Optical Fair has increased by 957% to 1956 and the number of national visitors has increased by 35% to 8828. In 2018, in halls 9 – 10. and 11, Silmo Istanbul Fair was a visual feast for its visitors with 674 brands.
International Silmo Istanbul Optical Fair will be held on 21-24 November 2019 in Istanbul Expo Center Yeşilköy, and it will open its doors to the visitors in halls 9 – 10. and 11.